Come see us at our campaign headquarters and get involved!
Campaign Headquarters
18 Perron Street, St. Albert
10:00 AM – 7:00 PM, Monday to Friday
10:00 AM – 4:00 PM, Saturday

(The old Drayton Insurance building in downtown St. Albert)
Our first signs have gone up!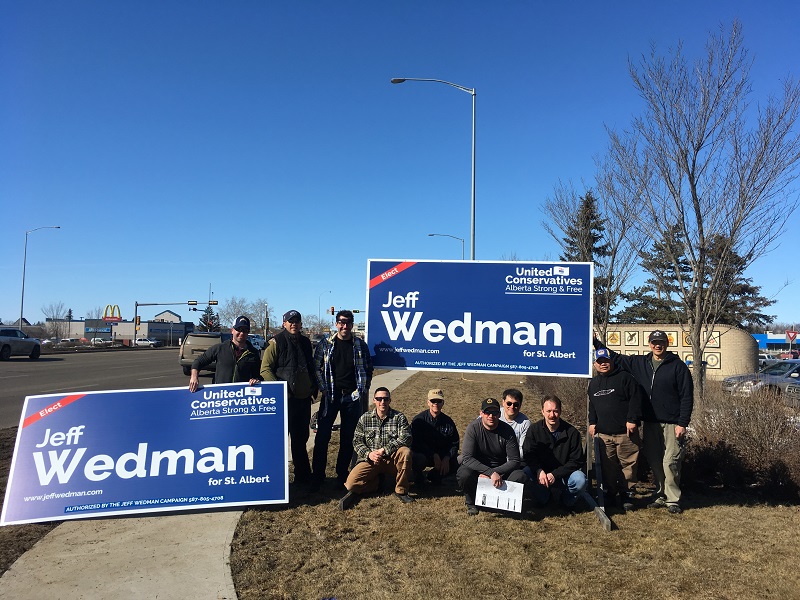 Thanks to our volunteers who helped us get our signs placed around St. Albert.
Want a sign for your lawn? Come by the campaign office, send us an email or give us a call and we'll hook you up.