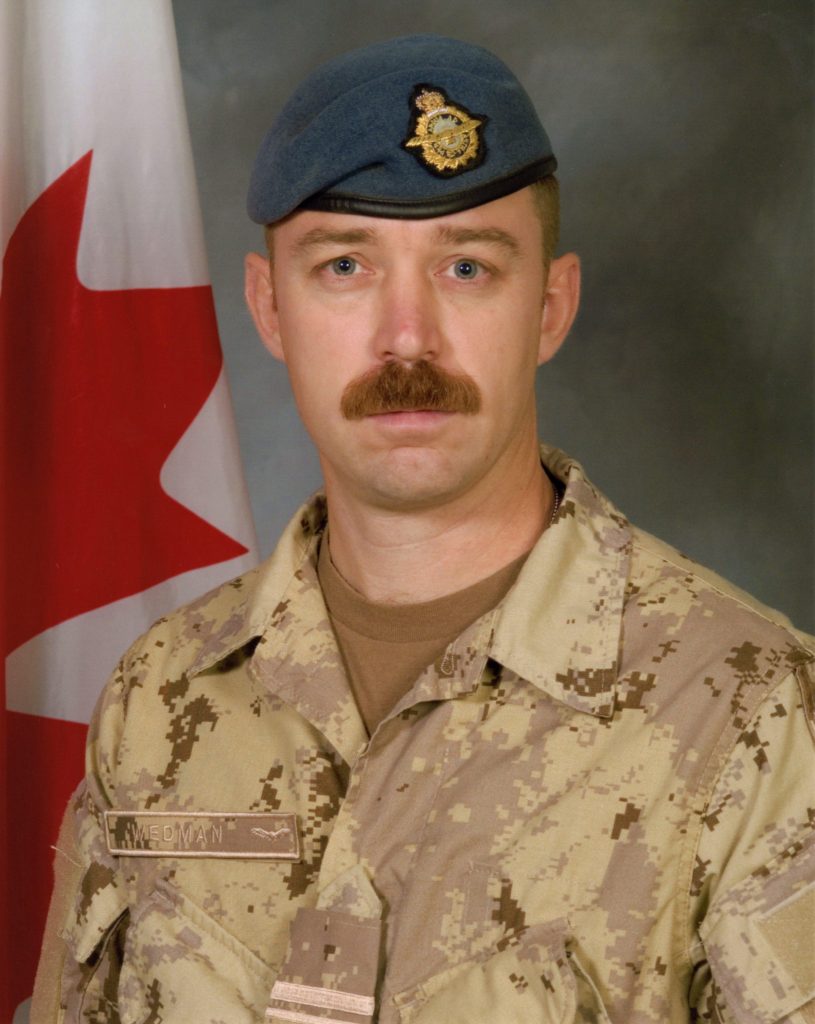 After returning from Kandahar in July 2010, I became the Deputy Commanding Officer of the helicopter squadron here in Edmonton.  Even though we were back home, the pace didn't seem to slow down much.  Canada's involvement in Afghanistan was still in full swing and our unit was full speed ahead training the next detachment of people to go to overseas.    As the summer of 2011 approached, some life decisions approached.
July 2011 would mark 20 years of military service for me.  For our previous moves, the boys were quite young, so the changes were not a big deal.  However, by 2011 they were now at the age where new schools and new friends would be more of a challenge.  As my recent military postings had consisted of Cold Lake, Edmonton, and Wainwright, I had been exceptionally lucky to spend most of my career in Alberta and relatively close to family.  As I was climbing the ranks, getting another posting in Alberta was no longer a viable option.
With all these factors in mind, we decided that it was time for me to take my leave from the Canadian Forces.  In the three years we had lived here, St Albert had truly became our home.  Without a doubt it was where we wanted our boys to grow up, and we hard time envisioning moving somewhere else.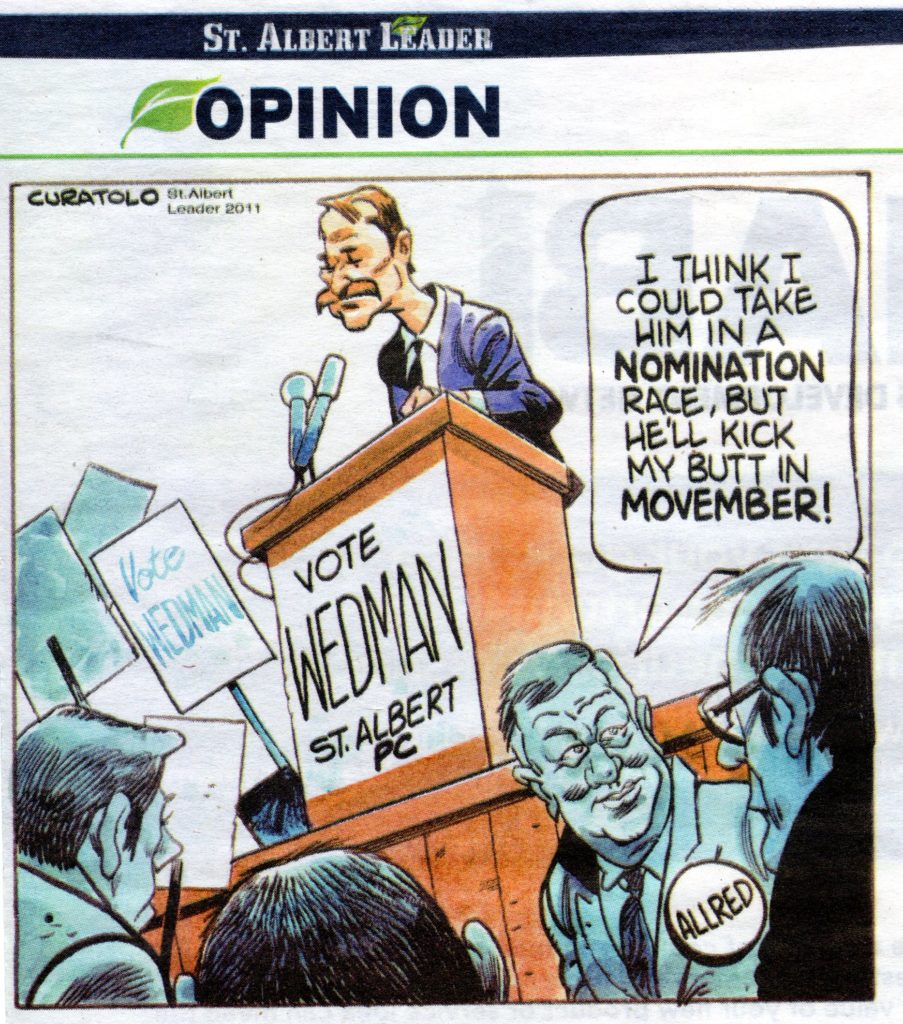 So the obvious question was would I do next?  A provincial election was expected in early 2012, so I decided to go out on a limb and put my name forward for the PC nomination in St Albert.  From the outset I knew it would be a steep uphill battle.  I was up against two candidates with much deeper ties to the community and much greater name recognition.  Still, I threw myself into the process, spending long hours door knocking, listening to what St Albert Conservatives had to say, and making the case that I would be an effective representative in the Legislature.  I was obviously not successful, but in the end I was happy with how I placed, the experiences I gained, and how I conducted myself during the process.
As I campaigned, I was well aware that a second career in politics was far from a sure thing.  I had a young family, a mortgage, and needed some way to support the whole operation.  So simultaneously with campaigning, I went through the recruiting process for to join the police.  A few weeks after losing the nomination, I was a member of recruit class.
I turned 39 years old on the second day of recruit training.  I was not the oldest person in my class, but very close to it.  So far as a midlife crisis goes, this was probably not exactly stereotypical.  But it felt right.  Policing was something I had seriously considered back when I was in high school, and I was still in good enough shape to keep up with the 20 year-olds that comprised most of the rest of my class.  Also, it was liberating to be back at the bottom of the totem pole compared to my last several years in the military.
To be completely honest, hitting the streets after finishing recruit class was an eye opening experience as I was assigned to work in challenging, high crime locations.  I interacted with people who live on the fringes of society.  It did not take long until I got to know some of them.  A human face and story replaced what was previous a stock stereotype.
Other than a few months where I flew the police helicopter filling in for the regular pilots, I have exclusively worked the street as a Patrol Constable.  In patrol I have responded to all manner of events.  I have been first off at homicide scenes, fatal vehicle collisions and aggravated sexual assaults.  But more often than not, we respond to calls as mediators, keeping the peace between arguing spouses, neighbors battling over a parking spot, or landlords and tenants dealing with rent issues.  Sometimes you are the bearer of good news, like letting someone know that their stolen car has been recovered undamaged.  Other times you are the bearing of terrible news, a few months ago I had to go and inform a St Albert mother that her adult son was the latest casualty in the ongoing fentanyl epidemic.
If I have noticed a common theme in my short police career, it is that addictions are the single most corrosive element in our society.  Quite honestly, if it wasn't for booze and drugs, I would be out of a job.  Family disagreements turn into assaults once alcohol has been added to the equation.  People with mental health issues that would be otherwise manageable have their illness become out of control when they start to self-medicate with street drugs.  Hard core addicts will wander neighborhoods at all hours of the night looking for unlocked vehicles or open garages to steal whatever they can lay their hands on to pay for their next hit.
I am not going to pretend to have the answer to this problem.  I feel that any money invested in breaking addictions will pay for itself in decreased policing, health care, and social services costs.  However, I don't think there is any one magic program as each person's reasons for their addiction is individual and personal to them.  I have interacted with many addicts who have attended numerous rehab programs, but sobriety didn't stick.  Some dearly regret their relapse and wish desperately for another chance at getting clean.  Other addicts have been up front that they have no intention for the time being of putting in the commitment and effort required to get that monkey off their back.  Some of the long term alcoholics that inhabit the shelter district, I don't think their bodies could withstand the shock of a going clean.  This is not to say that they should be pitied,  nor should they be forgotten and looked down upon with contempt.  They need our help and compassion, but a free pass does them no good either.   It is a balancing act of treating them with the basic acceptance of humanity that they deserve, but also acknowledging that an element of self discipline and acknowledgment of one's own responsibilities is an essential element in any efforts for self improvement.
I think this is the basis of my own personal philosophy.  I believe that we are our brother's keeper, that we have a lasting responsibility to help each other.  However, each and every person is ultimately responsible for the choices they make.  Life is definitely not fair.  Some people are born into luxury and a stability that sets them up for success in life.  Others are born into circumstances of chaos and hardship that can be seemingly impossible to break free from.  Yet there are so many examples of people being born in privilege who fall into the gutter of society, and of people born into difficult circumstances who strive forward and becoming highly successful.  I firmly believe that how or where one is born does not dictate who you are, or what you will become.  As such, the decisions we each make in how we choose to live our lives is what defines us.